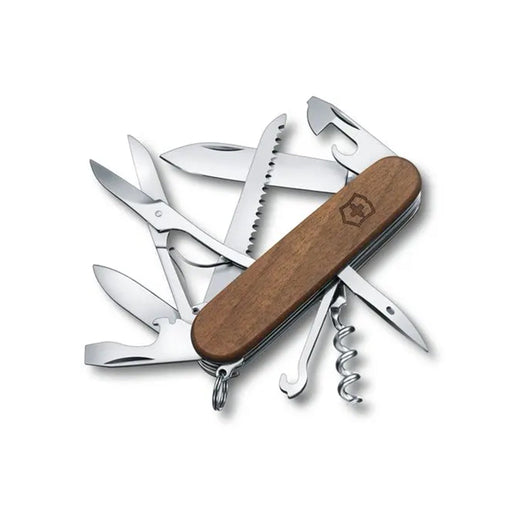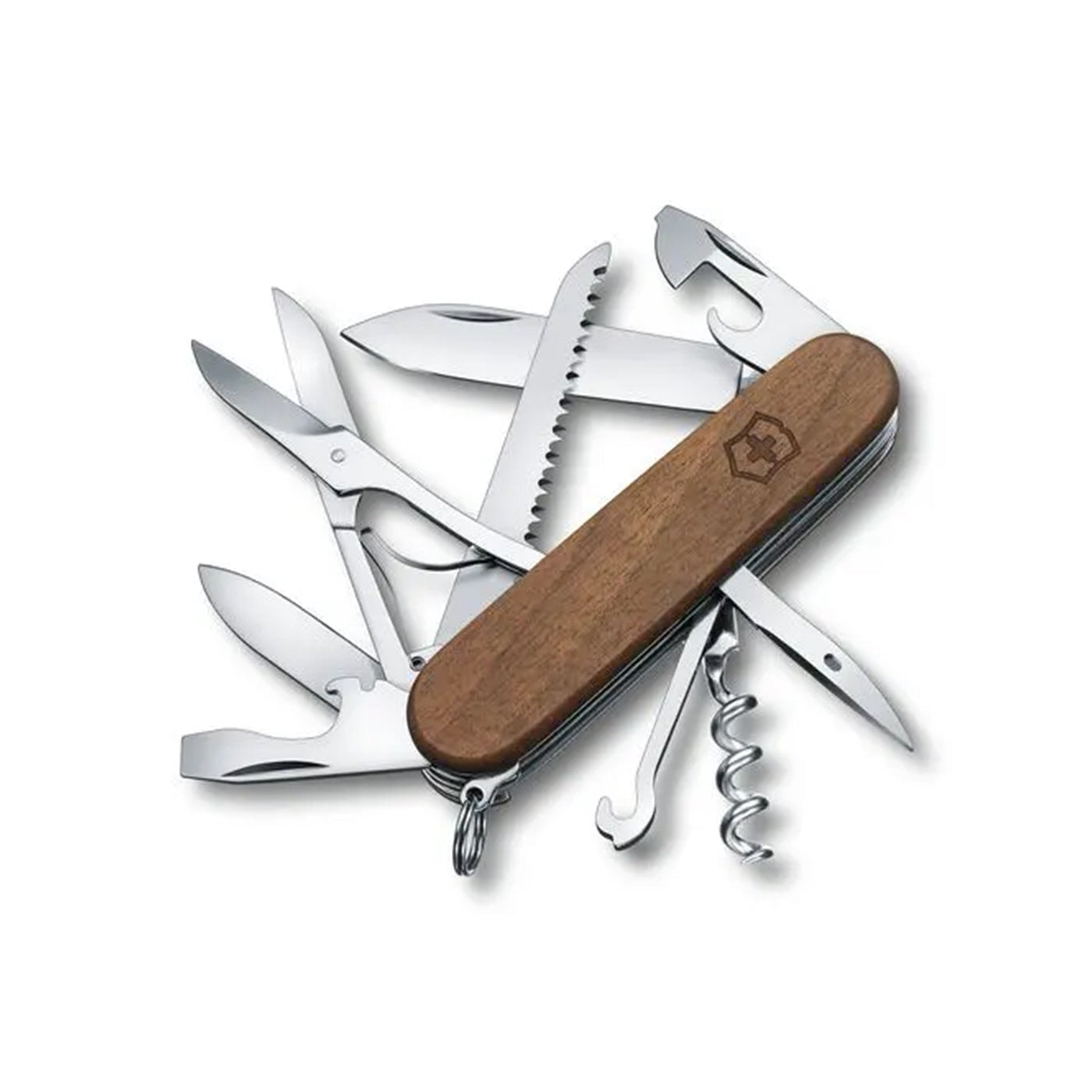 Description
Product code: RS2333709WOO
Currently, we are only able to ship this item to the UK, Channel Islands and IOM.



Please note we cannot sell this product to anyone aged under 18

The RNLI is a responsible retailer and as such we will not sell age restricted goods to anyone under the age of 18. We are unfortunately unable to accept orders containing age-restricted products where the payment or delivery address is outside the United Kingdom.
Functional yet elegant, the Huntsman Wood Swiss Army Knife packs 13 essential functions into its slimline profile, which is encased in scales of elegant, durable walnut wood.
With the wood giving it a handcrafted, tactile feel, each tool is unique, thanks to the material's natural grain. But don't think this is a knife that's a soft touch – it's a noble, lightweight companion that's made for everyday use and every day's adventure, whether carried in a pocket or a toolbox.
Tools included:
Corkscrew
Scissors
Blade, small
Multipurpose hook
Bottle opener
Screwdriver 6 mm
Wire stripper
Blade, large
Wood saw
Key ring
Can opener
Screwdriver 3 mm
Reamer, punch and sewing awl
Features:
Includes 13 tools
Lockable blade: No
Material: Walnut wood
Weight: 95g
1.8 x 9.1 x 2.8cm
Delivery Information
Available for home delivery
Standard UK delivery within 5 working days.


£3.95

Express delivery (UK mainland only)
Delivered within 1-2 working days


£7.99

Free UK returns



International delivery
Delivery to The Republic of Ireland within 15 working days.


£6.75

Telephone ordering
Please call 0300 300 9916 or +44 2038 327234 (from outside the UK)


Our helplines are open Monday to Friday, from 8am to 8pm; and Saturday from 8am to 6pm