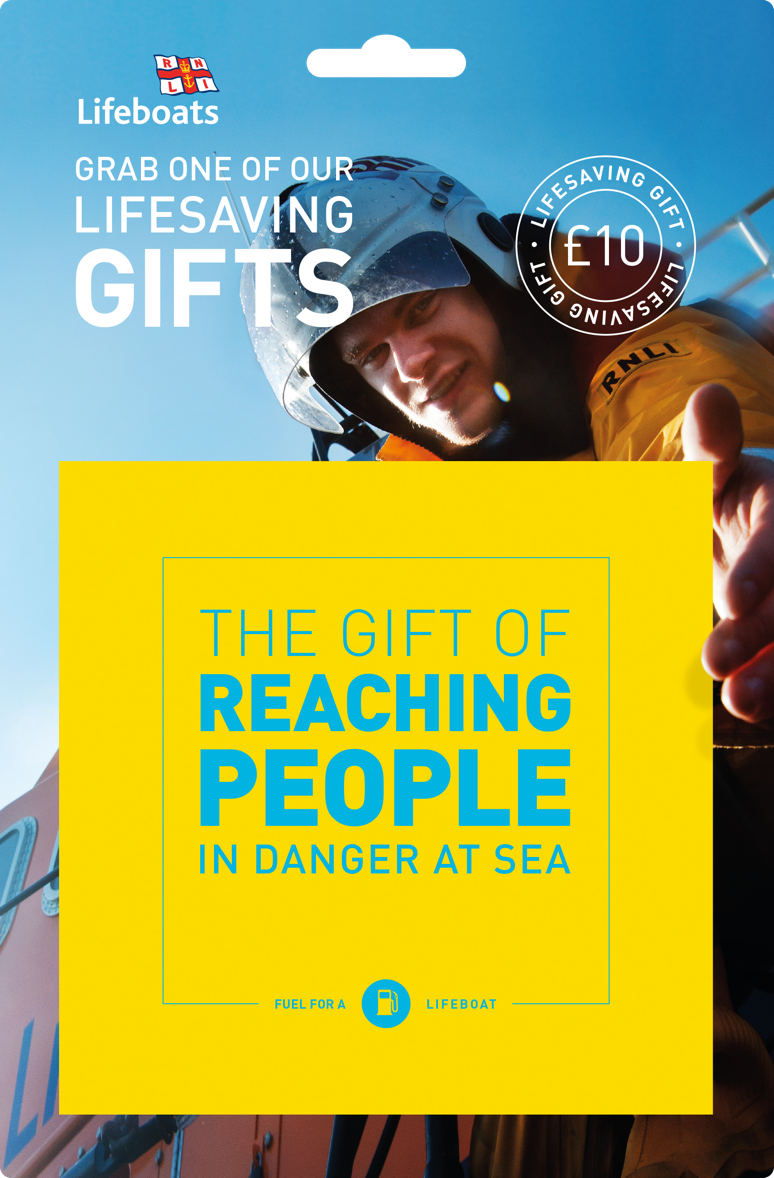 Virtual gifts that help our lifesavers to save lives at sea
RNLI Lifesaving Gifts help to equip our lifeboat crews and lifeguards with everything they need to save lives at sea. Give a Lifesaving Gift today and you'll be making a priceless difference to them and the people they rescue every day.
How it works
Choose one of the virtual gifts from the options below. Whichever you choose will help RNLI lifesavers to save lives at sea.

Buy the gift for yourself or as a gift for someone else.

You'll receive your card in the post. You can keep this or send it on as a gift for someone else.

At the same time, the RNLI will use the gift you've bought to help our lifesaving work.
Where your money goes
Buying an RNLI virtual gift powers our lifesaving work - whether you send it to a loved one as a unique present or buy one for yourself to show your personal support for our lifesavers.
The money raised from the sale of our Lifesaving Gifts goes directly towards our lifeboat or lifeguard service. It helps fund essential kit, training and operational support for our lifesavers as well as providing and maintaining rescue equipment and facilities.   
That means, depending on the gift you choose, your Lifesaving Gift could buy anything from a pair of sea gloves to keep a lifeboat volunteer's hands warm during cold, wet shouts, to heating a lifeboat station so that our volunteers can get changed in the warm and dry. It could buy a rash vest to protect a lifeguard's skin from the sun's harmful rays or go towards a new lifeguard unit to help our lifeguards protect thousands of beachgoers.