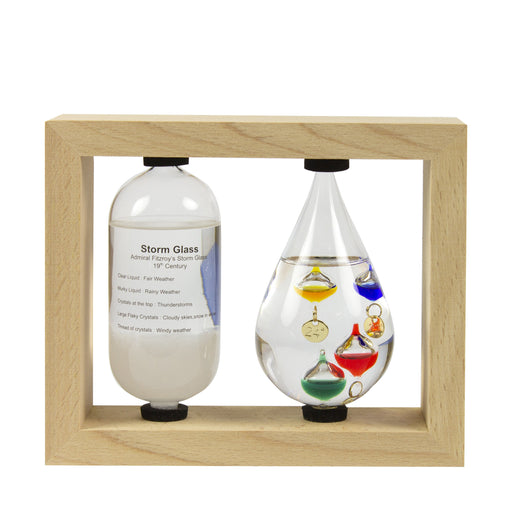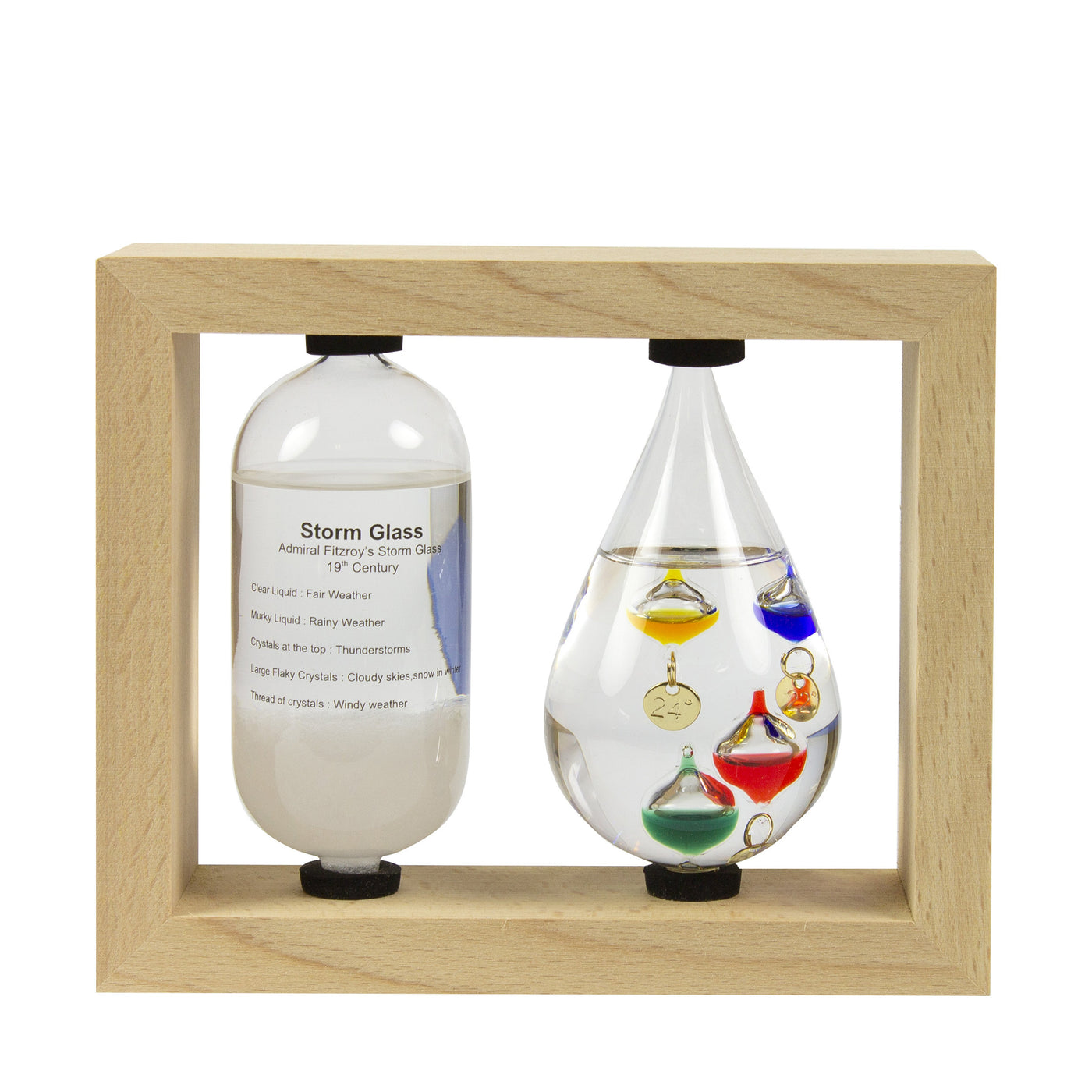 Description
Product code: RS2033201
Currently, we are only able to ship this item to the UK, Channel Islands and IOM.
This incredible indoor thermometer is based on Galileo's 400-year-old principle of relative density. You can simply read the tag on the lowest floating coloured bubble to see the temperature of the room.

The science behind the thermometer was discovered 400 years ago by Galileo - he found that specifically weighted floating bubbles would predictably rise or sink in a liquid as the temperature of the liquid changed. Each float within the glass case weighs just grams more than the one above it, and the tags on which temperature is marked are attached to them by hand to ensure accuracy.

Next to the thermometer is Fitzroy's storm glass. A mysterious phenomenon, the special combination of liquids inside the glass is able to predict changes in weather. Admiral Robert Fitzroy used an incredible storm glass like this whilst sailing during the 18th century, including as the captain of HMS Beagle during Charles Darwin's famous voyage.

Delivery Information
Available for home delivery
Standard UK delivery within 5 working days.


£3.95

Express delivery (UK mainland only)
Delivered within 1-2 working days


£7.99

Free UK returns



International delivery
Delivery to The Republic of Ireland within 15 working days.


£6.75

Telephone ordering
Please call 0300 300 9916 or +44 2038 327234 (from outside the UK)


Our helplines are open Monday to Friday, from 8am to 8pm; and Saturday from 8am to 6pm