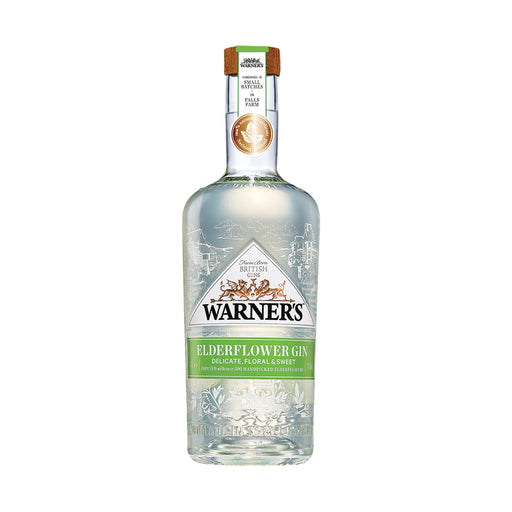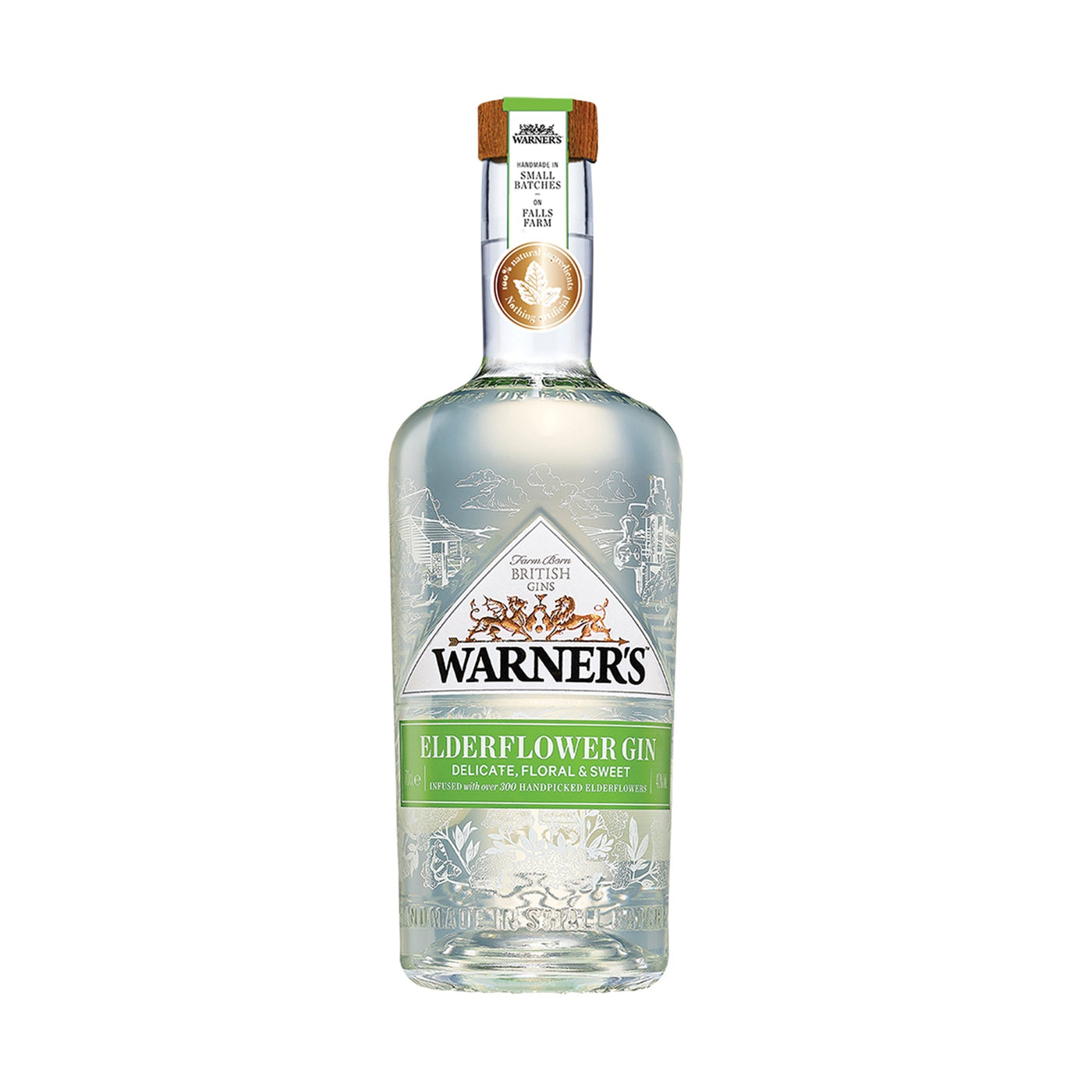 Description
Product code: RS2352501
Currently, we are only able to ship this item to the UK, Channel Islands and IOM.



Please note we cannot sell this product to anyone aged under 18

The RNLI is a responsible retailer and as such we will not sell age restricted goods to anyone under the age of 18. We are unfortunately unable to accept orders containing age-restricted products where the payment or delivery address is outside the United Kingdom.
Warner's Elderflower Gin is a deliciously refreshing and perfectly balanced gin that is sure to become a favourite in your collection. Handcrafted in small batches using only the finest ingredients, this gin is a celebration of the great British countryside.
The star ingredient in this gin is the delicate elderflower, which gives it a beautiful floral aroma and a subtle sweetness. It's combined with juniper, coriander, angelica root and cardamom, which create a perfectly balanced flavour profile that is both smooth and complex.
Whether you enjoy it neat, on the rocks or mixed into your favourite cocktail, Warner's Elderflower Gin is a true delight for the senses. And with every bottle you purchase, you're also supporting the RNLI to continue saving lives at sea.
 It's a win-win situation that you won't want to miss out on!
Delicate, floral and sweet gin
70cl
40% abv
Suitable for vegans
Ingredients
Fresh handpicked elderflower, juniper, coriander seed, elderflower, cardamom, black pepper, nutmeg, cinnamon, angelica root, orange peel, lemon peel, plus a secret ingredient
Delivery Information
Available for home delivery
Standard UK delivery within 5 working days.


£3.95

Express delivery (UK mainland only)
Delivered within 1-2 working days


£7.99

Free UK returns



International delivery
Delivery to The Republic of Ireland within 15 working days.


£6.75

Telephone ordering
Please call 0300 300 9916


or +44 1904 202310 (from outside the UK)

Our helplines are open Monday to Friday, from 8am to 8pm; and Saturday from 8am to 6pm