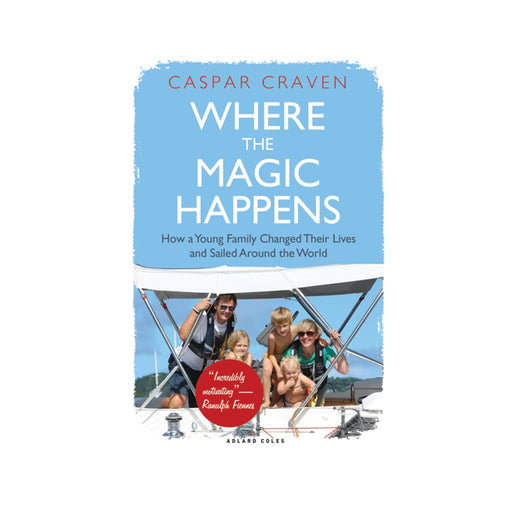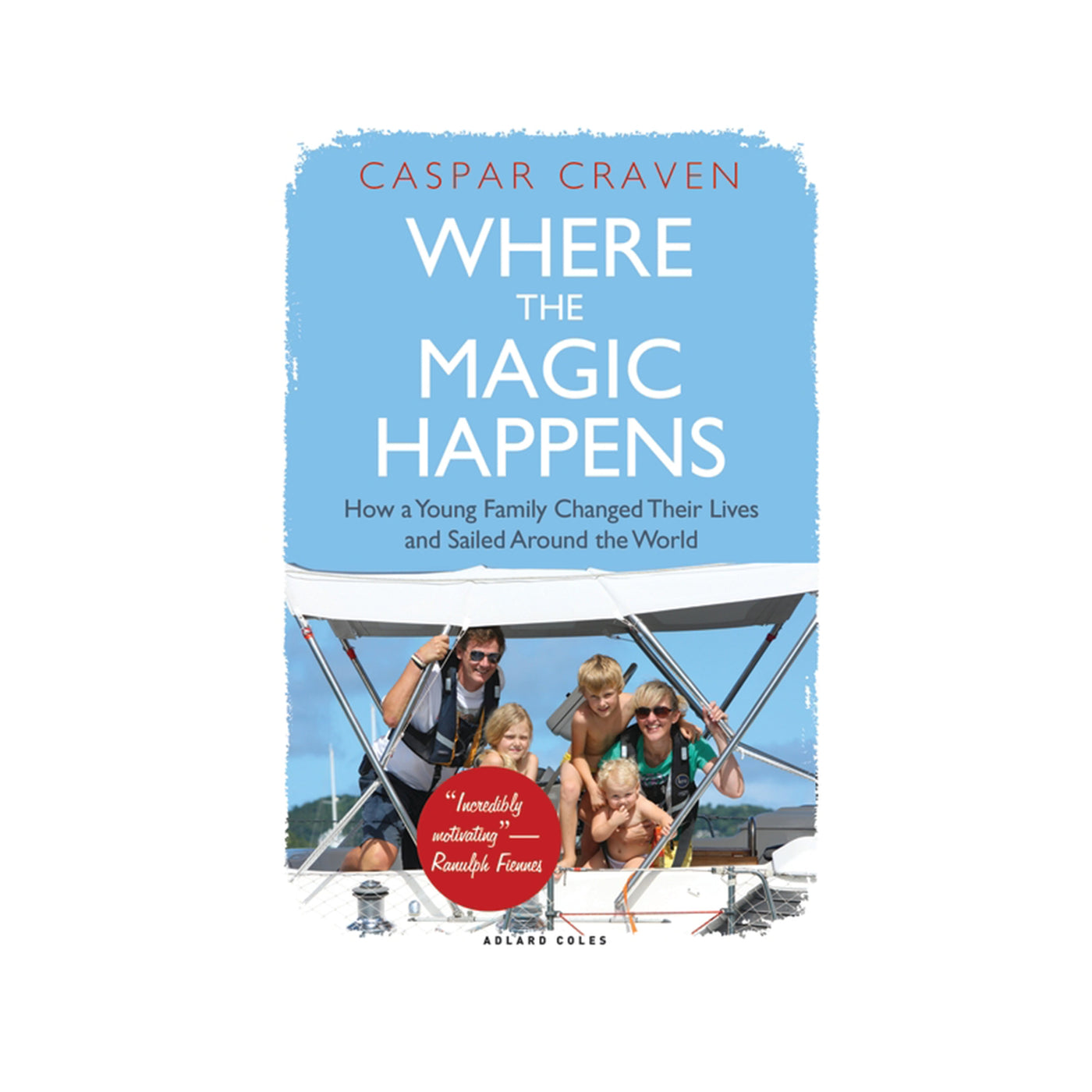 Where the Magic Happens: How a Young Family Changed Their Lives and Sailed Around the World
See more details
Description
Product code: RS2211501
In June 2009, Caspar and Nichola created a plan to sail around the world with their young children. Most people thought they were crazy. But over the past seven years they've embraced every moment of this momentous chapter of their lives.
Five years of planning – the vision, the values, the practicalities, the realities, the excitement, the highs, the lows and the seemingly adventure-stopping obstacles – led to two wonderful years of living their dream – the magical and the scary; enjoying life and learning as a family.

This is Caspar's story. It's a story of a fabulous sailing adventure but it's also so much more than that – it's an inspirational tale for all those wishing they could do the same; it's a practical guide to show you just how you can make it happen; it's a motivational story of leadership and teamwork within a family; and it's a funny, heart-warming tale of slightly unconventional family life. The fascinating narrative of Caspar's story is accompanied by useful text features such as tip boxes, sidebars and chapter summaries, so that the reader can easily extrapolate the necessary nuggets about how they can make the dream a reality.
Hardback
320 pages
Author: Caspar Craven
Delivery Information
Available for home delivery
Standard UK delivery within 5 working days.


£3.95

Express delivery (UK mainland only)
Delivered within 1-2 working days


£7.99

Free UK returns



International delivery
Delivery to The Republic of Ireland within 15 working days.


£6.75

Telephone ordering
Please call 0300 300 9916 or +44 2038 327234 (from outside the UK)


Our helplines are open Monday to Friday, from 8am to 8pm; and Saturday from 8am to 6pm