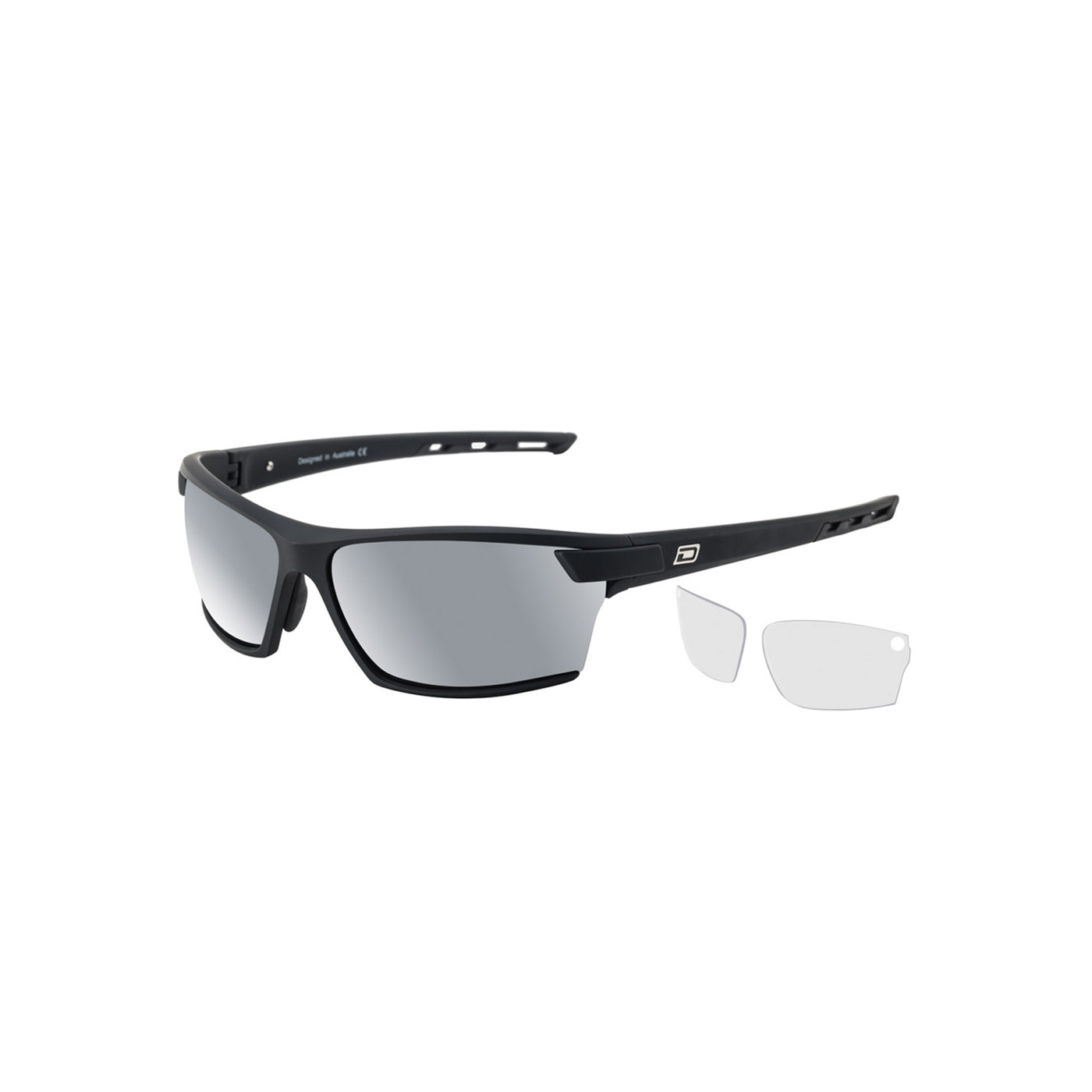 Description
Product code: RS2042616VAR
A powerful combination of integrated design, superior materials and ergonomic engineering delivering eyewear that is unrivalled in performance and innovation. Dirty Dog Eyewear draws upon an active engagement in the world of sports for inspiration. The aesthetic is based on concrete wearability, comfort, lightness and responsiveness to the demands of daily life and sports performance.
Dirty Dog lenses consist of layer upon layer of advanced technology bonded together to maximise UV protection and enhance the clarity of your vision for safe and durable wearing. The lenses contain 4 UV filters for optimum UV blockage. All Dirty Dog lenses are treated with two specially developed hard coatings to make the lenses extremely scratch resistant and prevent deterioration of lens clarity.
features a magnetic lens change system
two different interchangeable colour lenses are included with each pair so you can quickly adapt to changing weather conditions
greater comfort
light weight
high protection lenses.
grey/silver mirror and clear
the 4 UV filters reduce eye fatigue
protection from harmful UVA, UVB and UVC rays
high grade resistance to oxidation and corrosion frames.
Delivery Information
Available for home delivery
Standard UK delivery within 5 working days.


£3.95

Express delivery (UK mainland only)
Delivered within 1-2 working days


£7.99

Free UK returns



International delivery
Delivery to The Republic of Ireland within 15 working days.


£6.75

Telephone ordering
Please call 0300 300 9916 or +44 2038 327234 (from outside the UK)


Our helplines are open Monday to Friday, from 8am to 8pm; and Saturday from 8am to 6pm