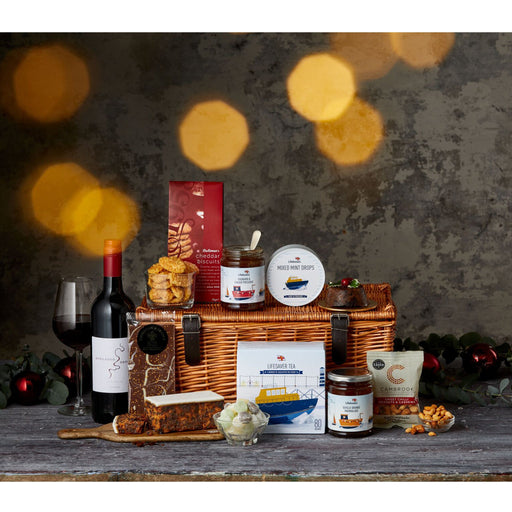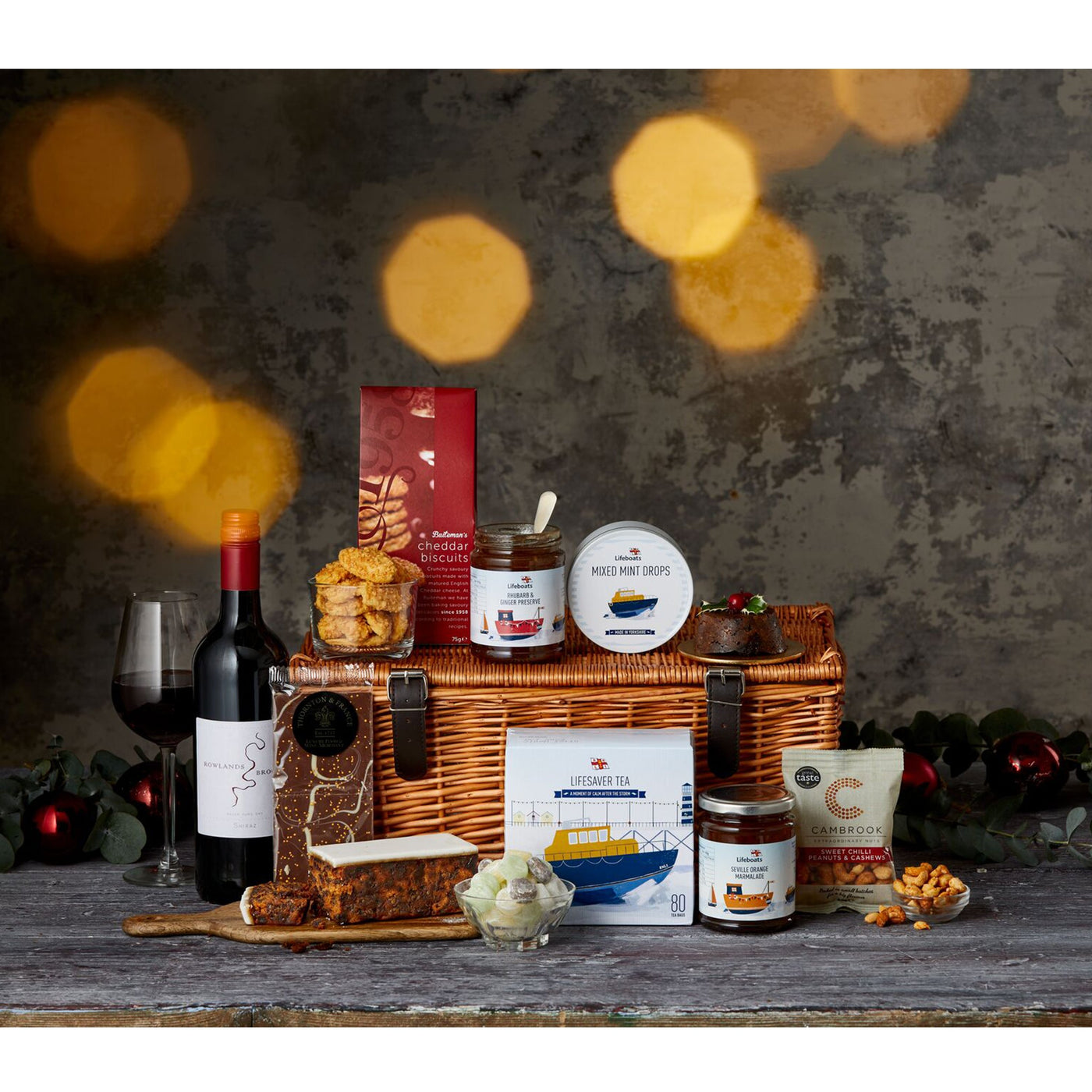 Description
Product code: RS2354202
Currently, we are only able to ship this item to the UK, Channel Islands and IOM.
Please note we cannot sell this product to anyone aged under 18

The RNLI is a responsible retailer and as such we will not sell age restricted goods to anyone under the age of 18. We are unfortunately unable to accept orders containing age-restricted products where the payment or delivery address is outside the United Kingdom.
For smooth sailing with your Christmas shopping, look no further than this lifesaving hamper, with festive treats handpicked by the RNLI.
This delightful hamper is packed with rich goodies including a classic Christmas pudding, melt-in-the-mouth biscuits, your favourite RNLI treats and much, much more.
In your hamper basket:

Rowlands Brook Shiraz ABV 13.5% (75cl)
Original Cake Co. Iced Fruit Cake
Buiteman Cheddar Biscuits (75g)
Classic Christmas Pudding with Sultanas, Cider and Rum (100g)
Cambrook Baked Sweet Chilli Peanuts and Cashews (45g)
Thornton and France Milk Chocolate Bar (80g)
RNLI Travel Mint Tin (200g)
RNLI Lifesaver Tea Bags (80 bags)
RNLI Seville Orange Marmalade (340g)
RNLI Rhubarb and Ginger Preserve (340g)
Delivery Information
Available for home delivery
Standard UK delivery within 5 working days.


£3.95

Express delivery (UK mainland only)
Delivered within 1-2 working days


£7.99

Free UK returns



International delivery
Delivery to The Republic of Ireland within 15 working days.


£6.75

Telephone ordering
Please call 0300 300 9916


or +44 1904 202310 (from outside the UK)

Our helplines are open Monday to Friday, from 8am to 8pm; and Saturday from 8am to 6pm