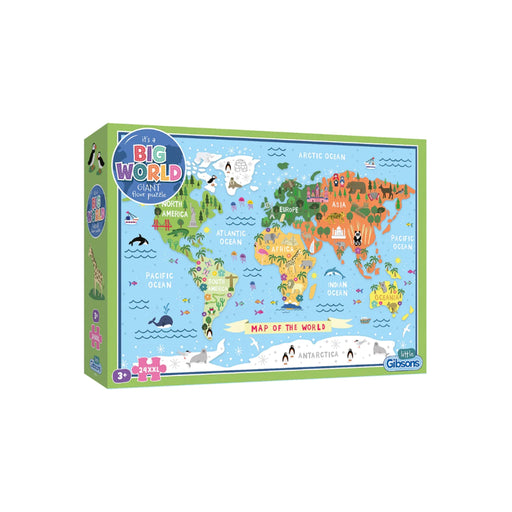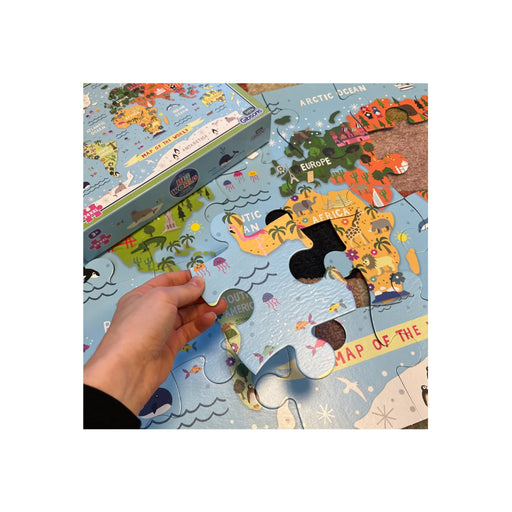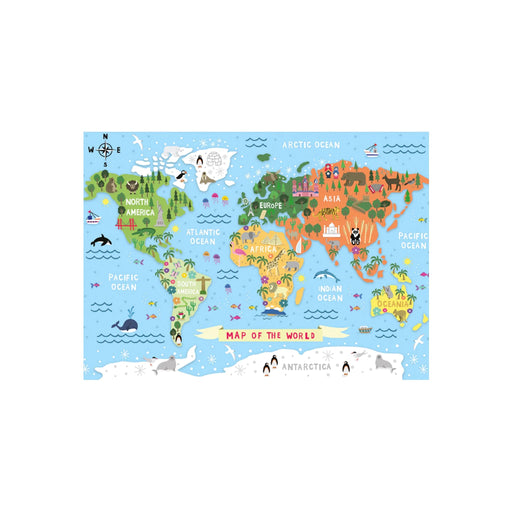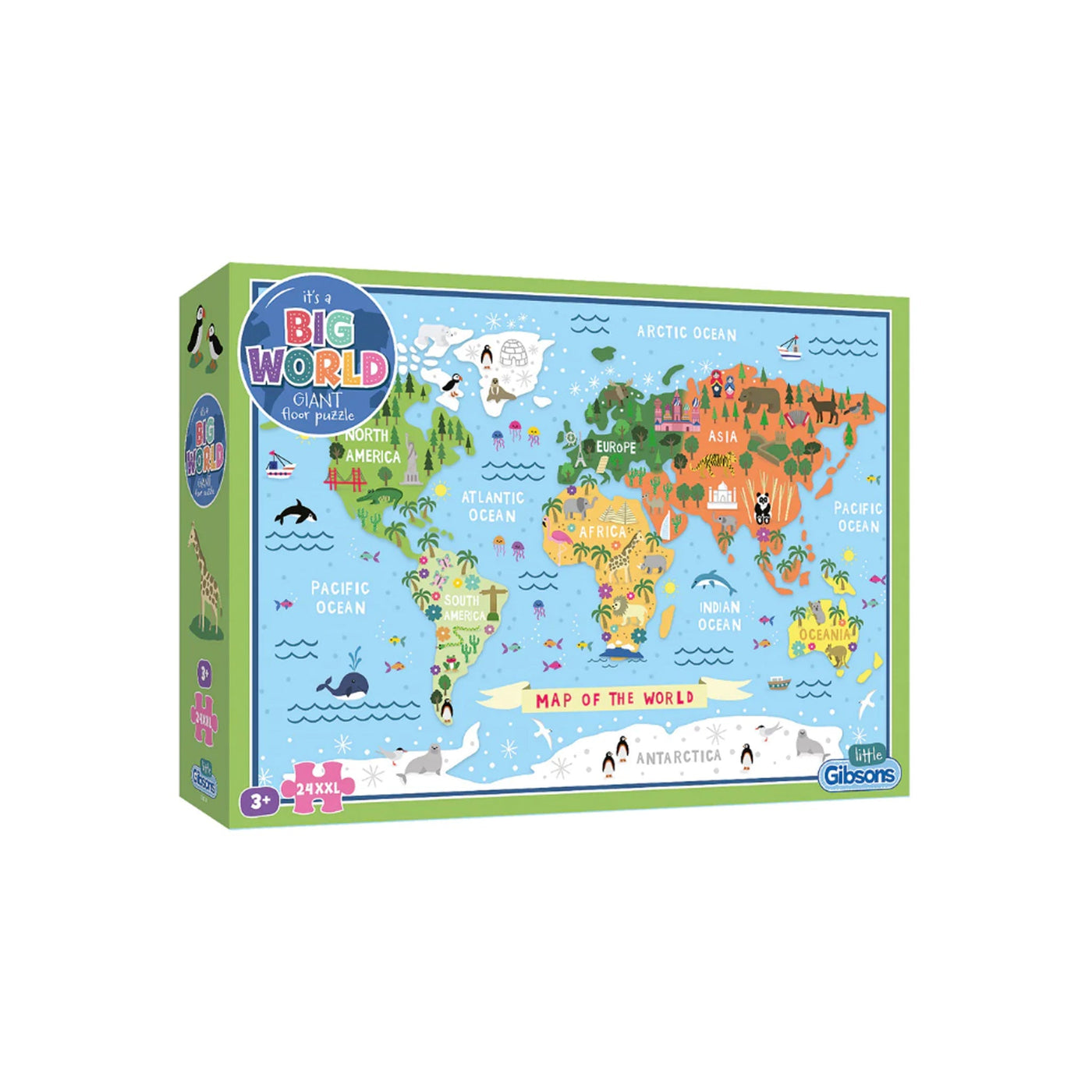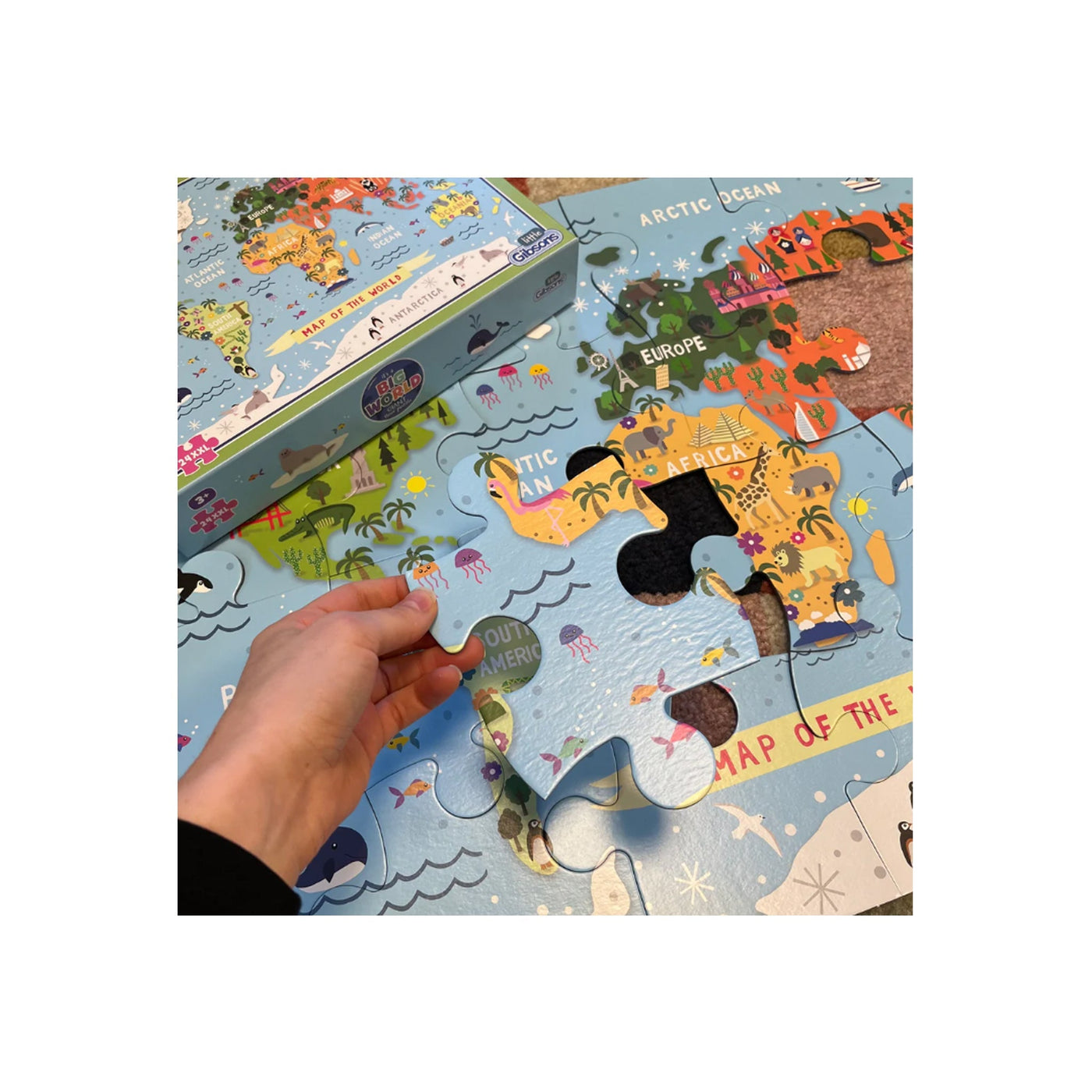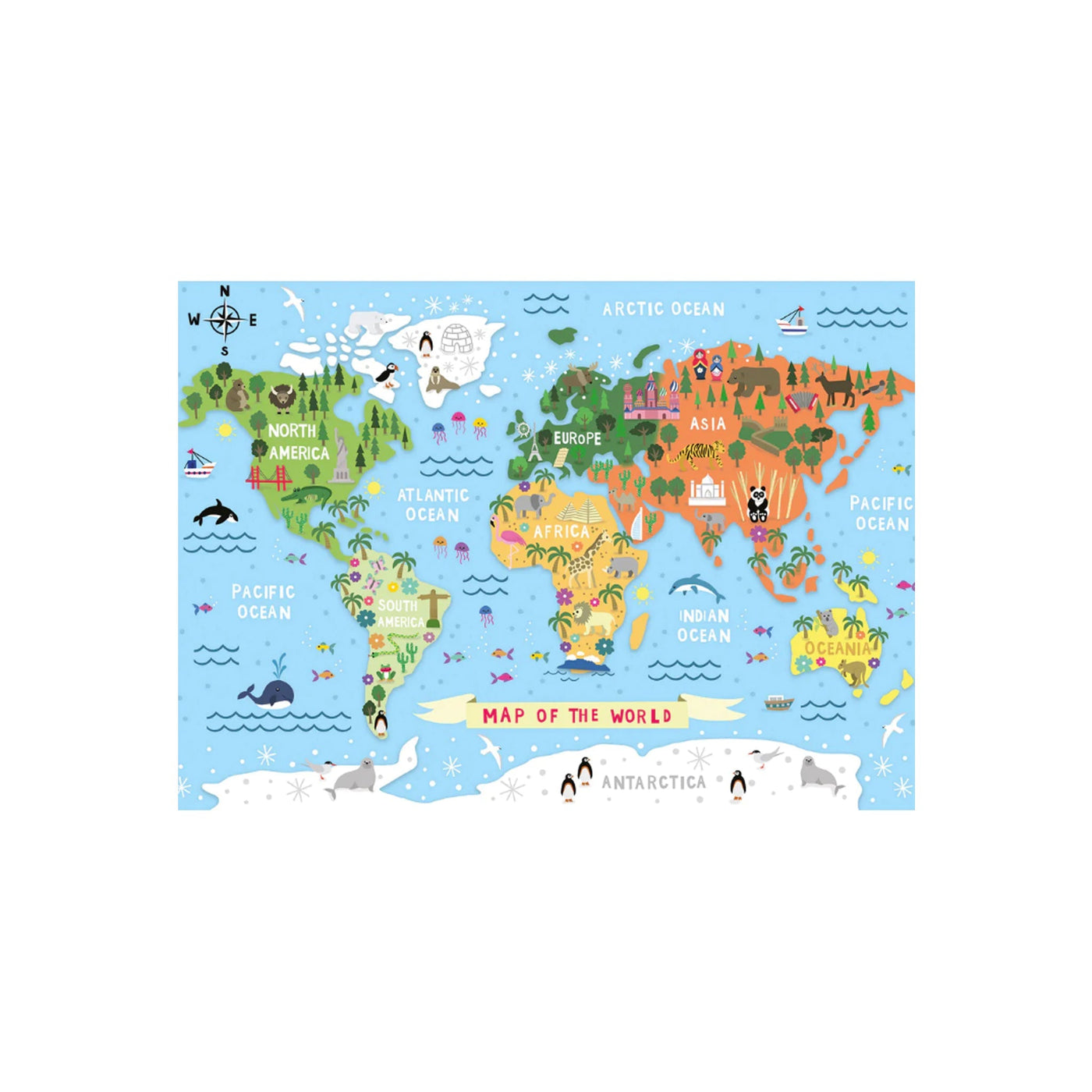 Little Gibsons, It's a Big World Floor Jigsaw Puzzle, 24 Pieces
See more details
Description
Product code: RS2232220
Little people in a big world. This extra large 24 piece floor puzzle has been beautifully illustrated by artist, Lizzie Preston. 
Peppered with cute animals in wonderful colours little ones can walk across the continents and oceans of our beautiful planet.
As with all Gibsons jigsaws, it's made from 100% recycled puzzle board and FSC paper.
Extra large piece jigsaw puzzle for children

This 24 extra large piece puzzle is suitable for age 3+

Made from thick, durable board that is 100% recycled
Puzzle dimensions: 68 x 48cm / 26.8 x 18.9"
Box dimensions: 29 x 21cm / 11.4 x 8.3"
Delivery Information
Available for home delivery
Standard UK delivery within 5 working days.


£3.95

Express delivery (UK mainland only)
Delivered within 1-2 working days


£7.99

Free UK returns



International delivery
Delivery to The Republic of Ireland within 15 working days.


£6.75

Telephone ordering
Please call 0300 300 9916 or +44 2038 327234 (from outside the UK)


Our helplines are open Monday to Friday, from 8am to 8pm; and Saturday from 8am to 6pm