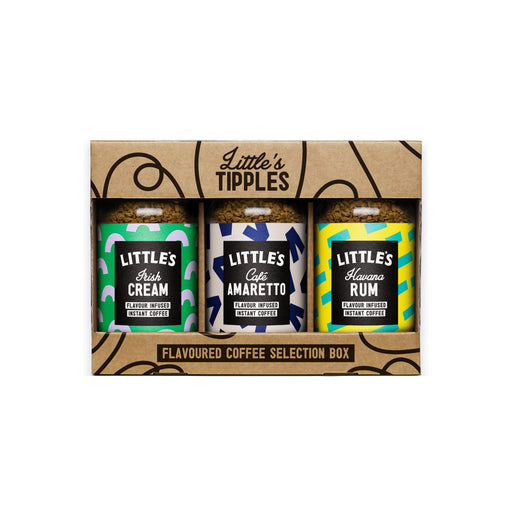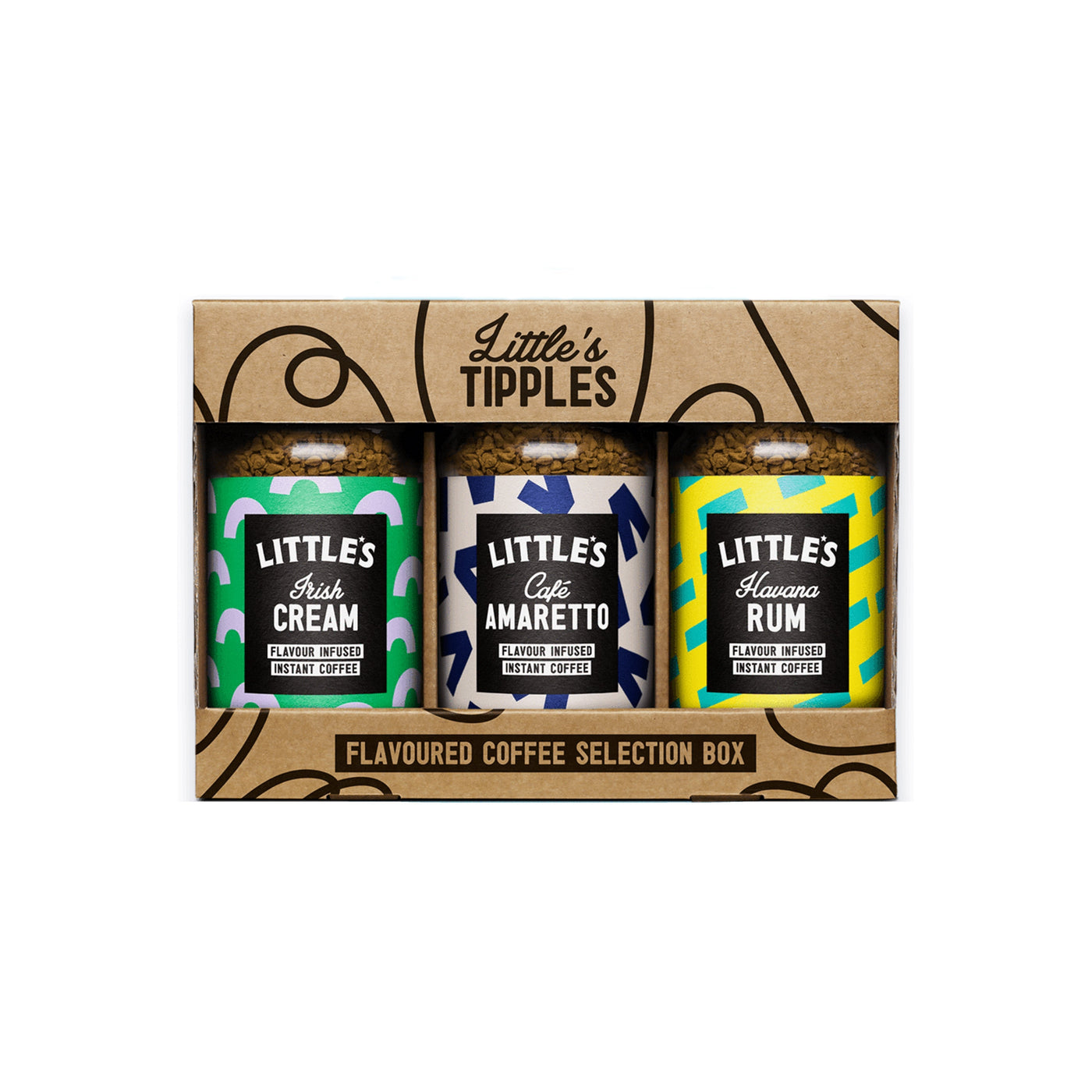 Instant Coffee Tipples Gift Pack - Best Before End December 2023
See more details
Description
Product code: RS2252303
Currently, we are only able to ship this item to the UK, Channel Islands and IOM.
Perk up your morning with these booze-flavoured coffees – don't worry, they're non-alcoholic!
 Packaged in a gift box, this set features Irish Cream, Café Amaretto and Havana Rum flavoured instant coffees – it'll make the perfect present for a java-fuelled friend.
100% Arabica coffee
lactose and gluten free
no added sugar
vegan friendly
4 calories per cup.
Delivery Information
Available for home delivery
Standard UK delivery within 5 working days.


£3.95

Express delivery (UK mainland only)
Delivered within 1-2 working days


£7.99

Free UK returns



International delivery
Delivery to The Republic of Ireland within 15 working days.


£6.75

Telephone ordering
Please call 0300 300 9916 or +44 2038 327234 (from outside the UK)


Our helplines are open Monday to Friday, from 8am to 8pm; and Saturday from 8am to 6pm