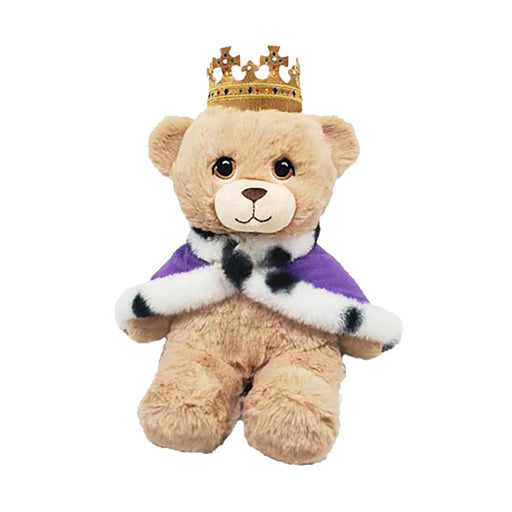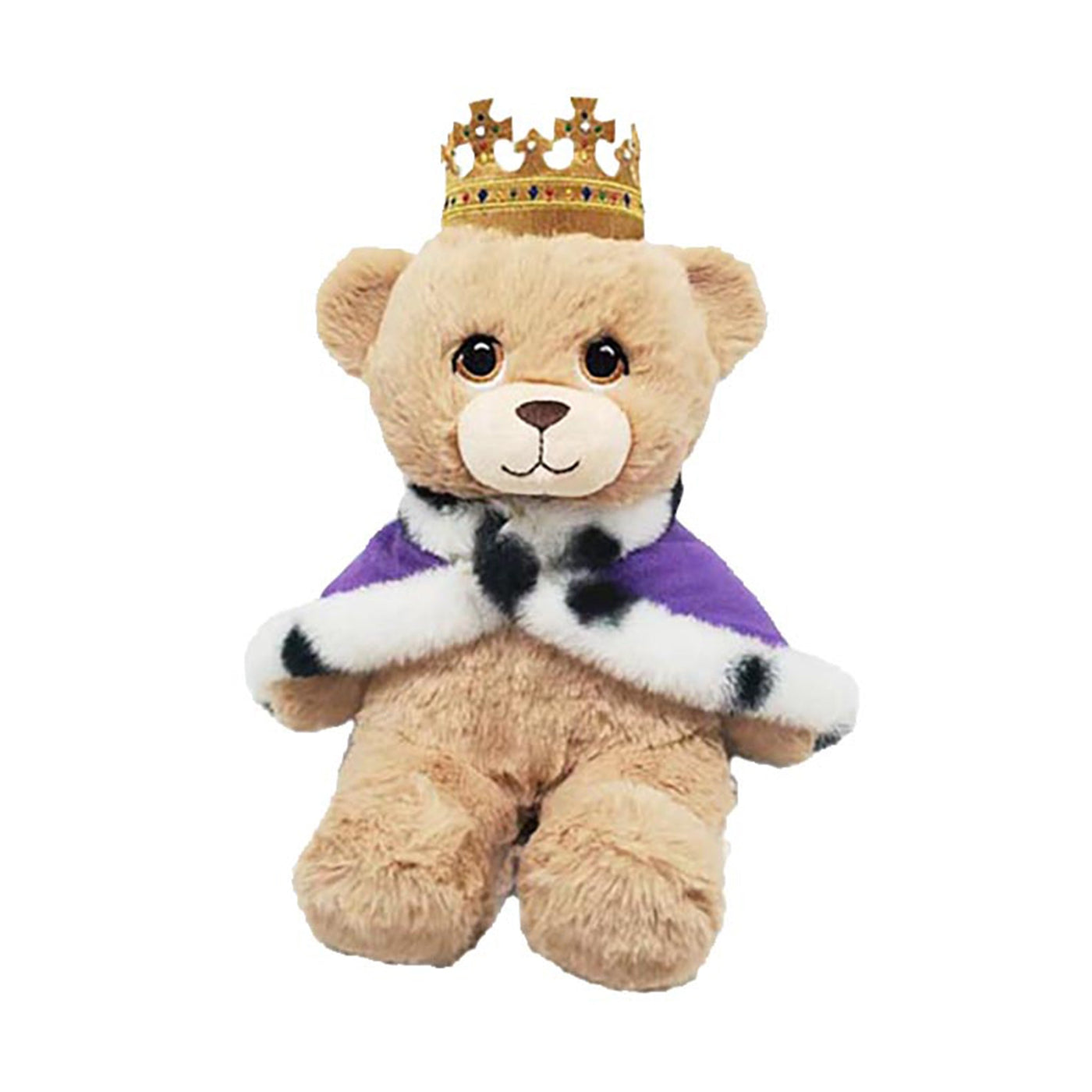 Description
Product code: RS2331209
This enchanting bear is the perfect way to celebrate the historic coronation of King Charles III on the 6 May 2023. 
Whether you are heading to London, or celebrating at a street party, your new plush friend will provide some regal company. Finished with a soft purple cloak and majestic golden crown, this collectors edition soft toy is great for children and adults alike. 
King Charles III has been a long-time supporter of the RNLI. His Majesty's support has been instrumental in helping the RNLI continue its vital work of saving lives at sea, and his commitment to the organisation is greatly appreciated by all those who have been touched by its lifesaving efforts.
By purchasing this bear, you're not only acquiring a beautiful piece of memorabilia, but you're also contributing to the RNLI's vital work. Every purchase made from our online shop supports the brave volunteers who risk their lives to save others at sea.
Plush stuffed Bear with Crown
Suitable for children 3 years+
Surface washable
15cm tall
Delivery Information
Available for home delivery
Standard UK delivery within 5 working days.


£3.95

Express delivery (UK mainland only)
Delivered within 1-2 working days


£7.99

Free UK returns



International delivery
Delivery to The Republic of Ireland within 15 working days.


£6.75

Telephone ordering
Please call 0300 300 9916 or +44 2038 327234 (from outside the UK)


Our helplines are open Monday to Friday, from 8am to 8pm; and Saturday from 8am to 6pm (charges apply).