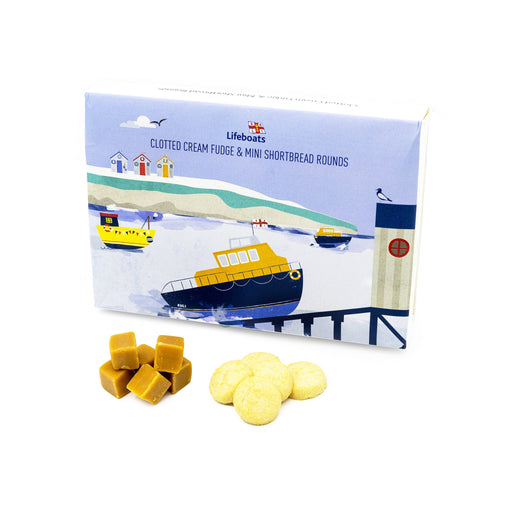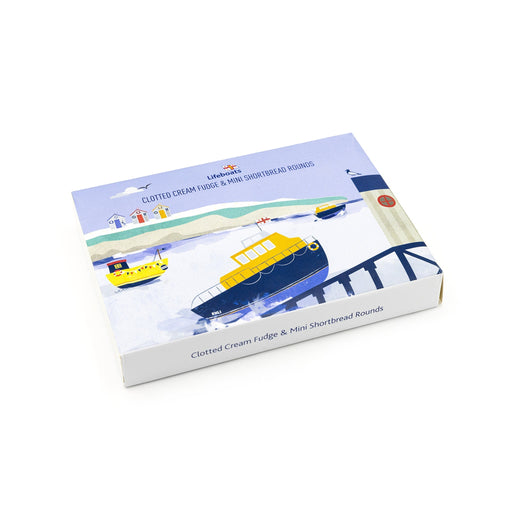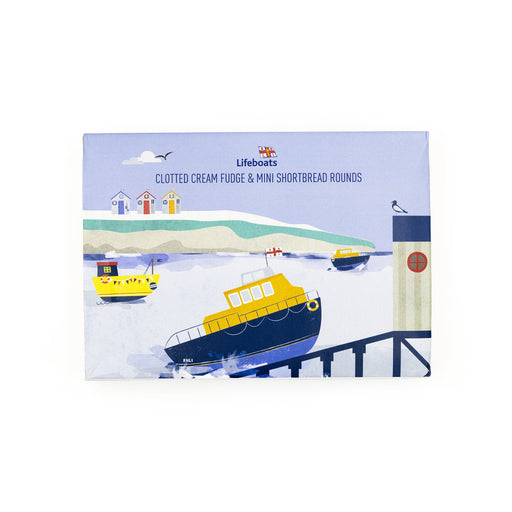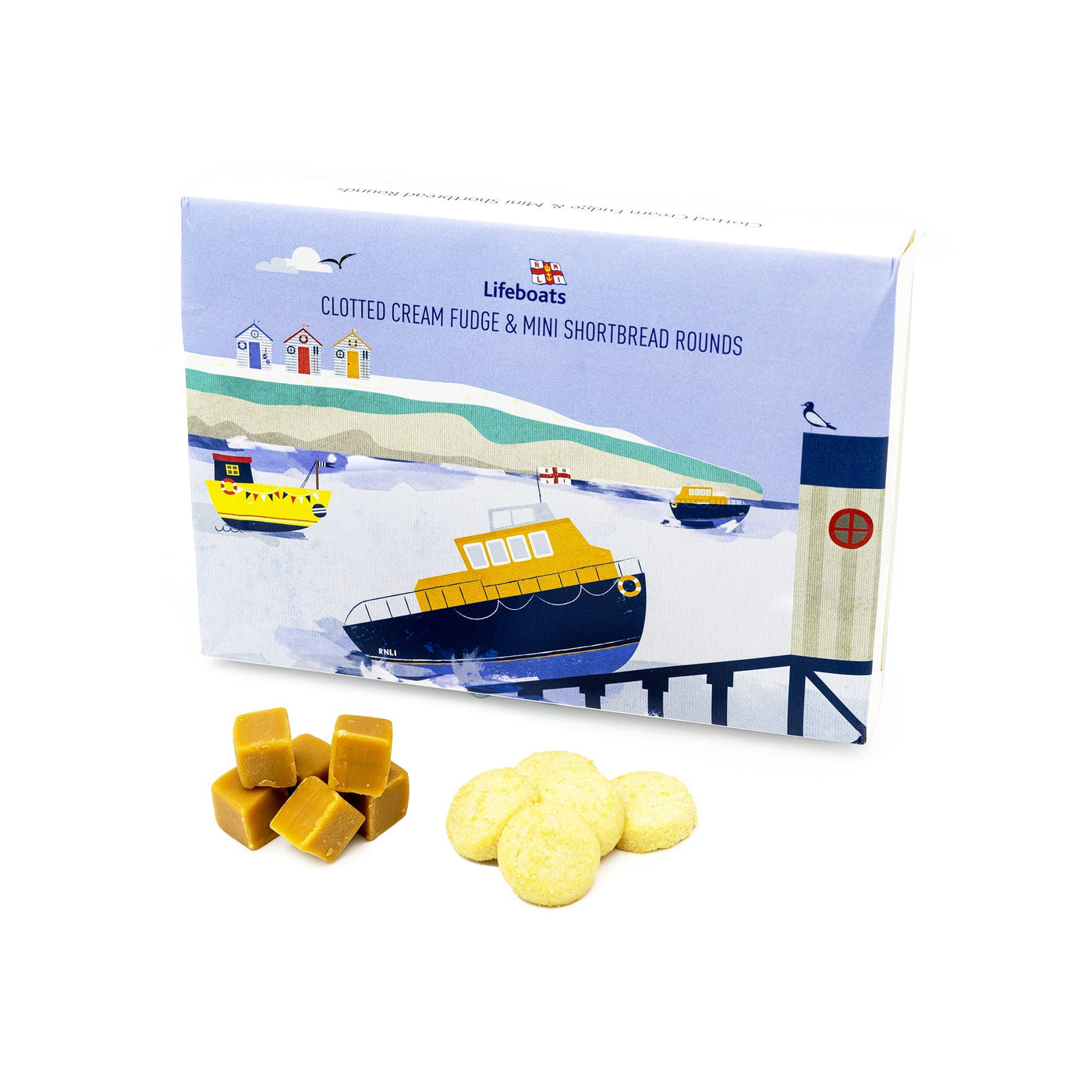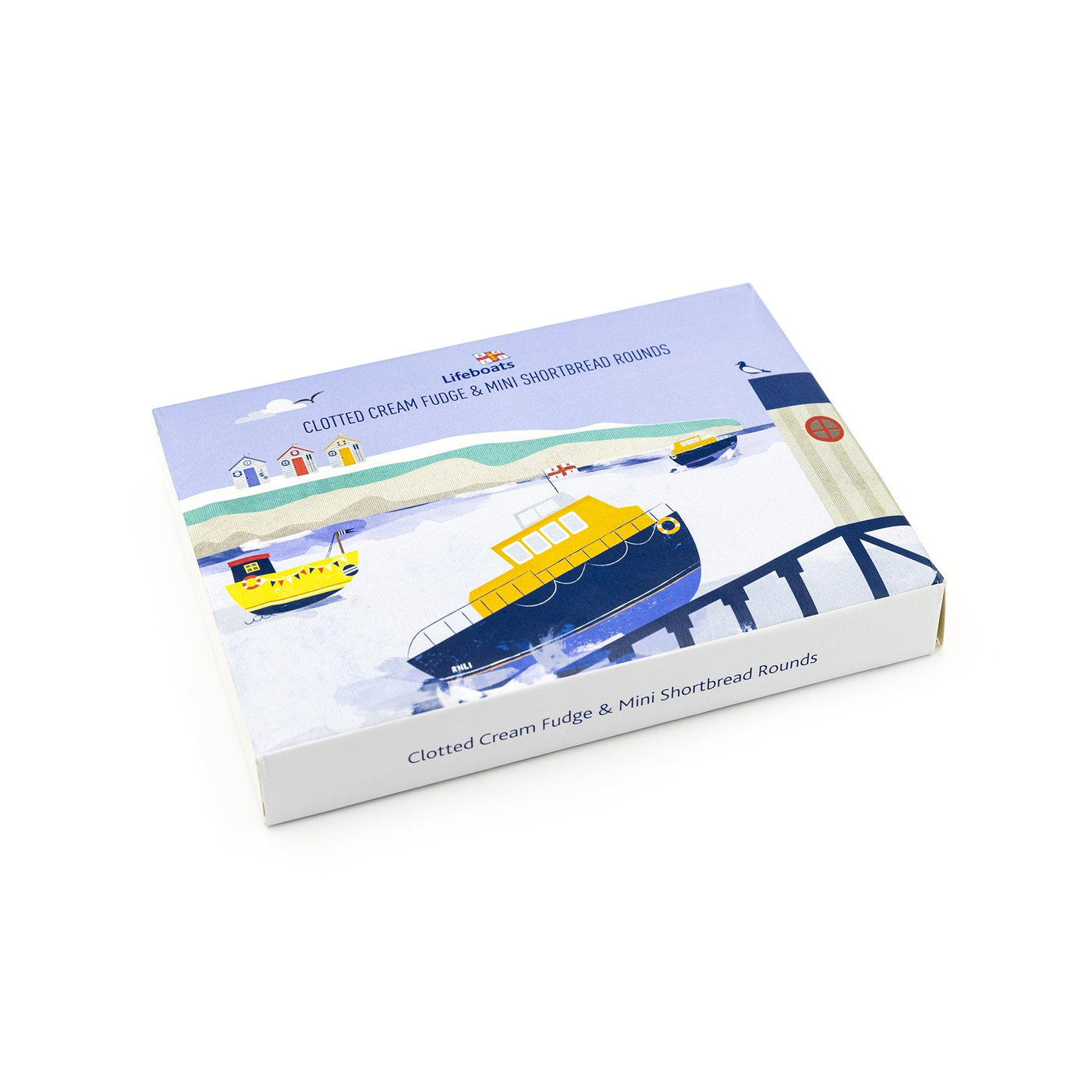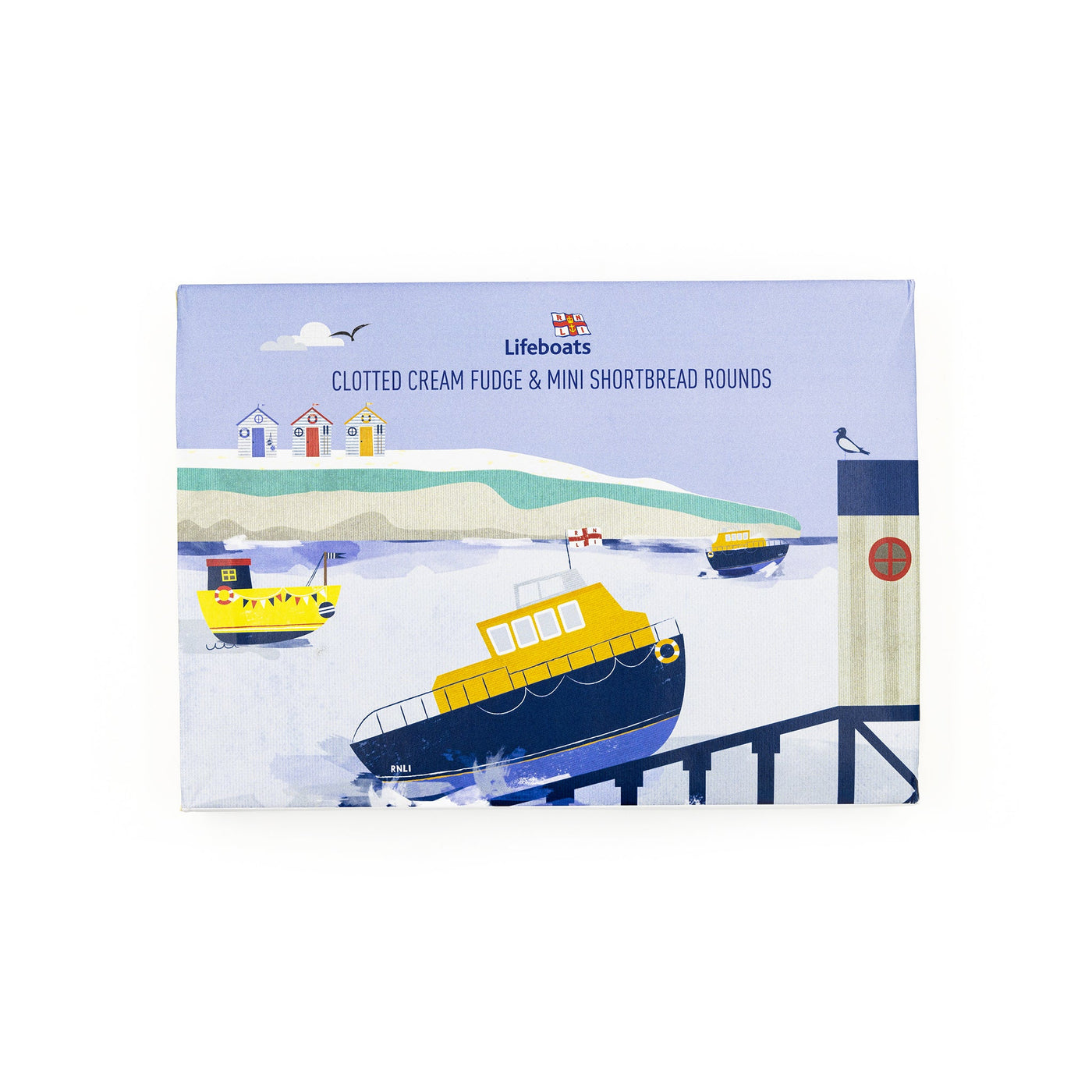 Clotted Cream Fudge and Shortbread Gift Pack - Best Before 7 February 2024
See more details
Description
Product code: RS2355203
Currently, we are only able to ship this item to the UK, Channel Islands and IOM.
Our tasty Clotted Cream Fudge and Shortbread Gift Pack is a delectable combination of two of Britain's most beloved treats!
Indulge in the rich, creamy taste of our clotted cream fudge, each bite delivers a melt-in-your-mouth texture that is simply irresistible.
Accompanying our fudge is a delightful selection of buttery shortbread biscuits. Crumbly and buttery, our shortbread biscuits are the perfect accompaniment to a cup of tea or coffee.
This gift pack is not only a treat for your taste buds, but it also supports the lifesaving work of the RNLI. Every purchase helps fund our efforts to keep our coasts safe, ensuring that those who venture out to sea can return home safely.
Creamy fudge and tasty shortbread biscuits
RNLI exclusive designed gift box
150g
Best before 7 February 2024
Ingredients
Sugar, Glucose Syrup, Sweetened Condensed Milk, Butter (Milk),  Vegetable Oil (Palm Kernel Oil, Palm Stearin Oil), Clotted Cream (Milk) 3%, Flavour, Salt, Emulsifier: Soya Lecithin E322.
For allergens, see ingredients in Bold. Contains Milk, Soya. May also contain nuts, peanuts, egg.
Delivery Information
Available for home delivery
Standard UK delivery within 5 working days.


£3.95

Express delivery (UK mainland only)
Delivered within 1-2 working days


£7.99

Free UK returns



International delivery
Delivery to The Republic of Ireland within 15 working days.


£6.75

Telephone ordering
Please call 0300 300 9916


or +44 1904 202310 (from outside the UK)

Our helplines are open Monday to Friday, from 8am to 8pm; and Saturday from 8am to 6pm