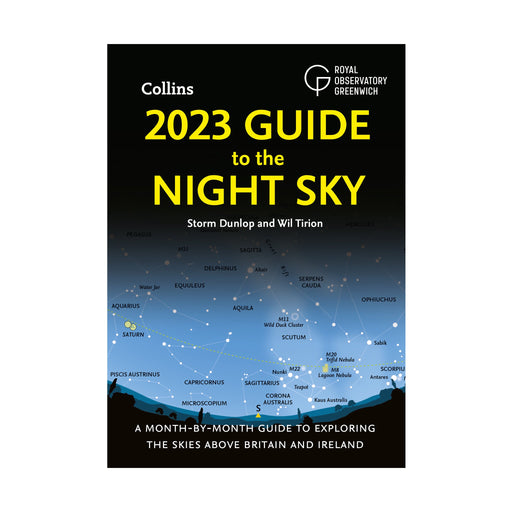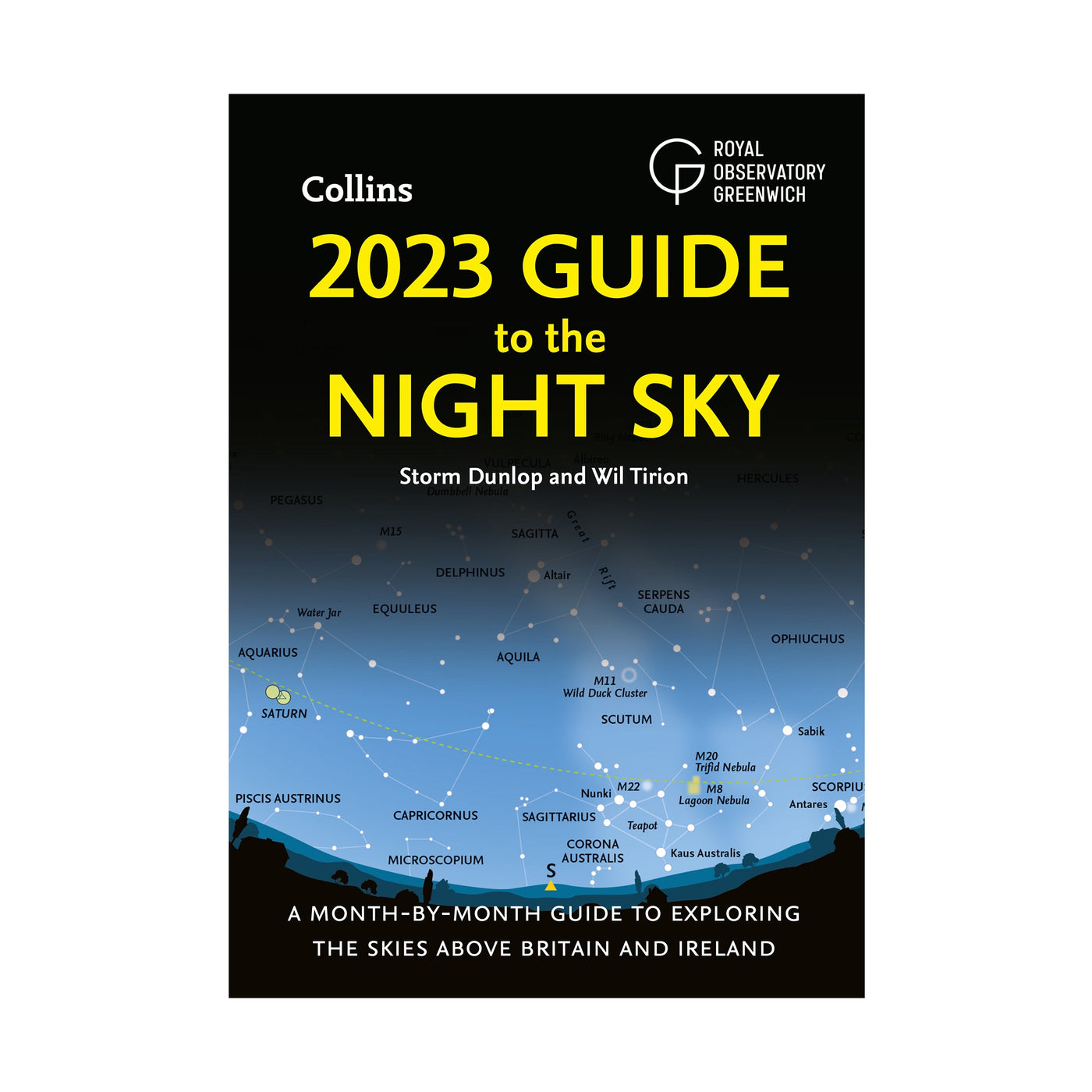 Description
Product code: RS2212106
From the UK's Number One Astronomy publisher, this is the bestselling stargazing handbook to the planets, stars and constellations visible from the northern hemisphere. With 6 pages for each month covering January – December 2023.

This practical guidebook is an easy introduction to astronomy and a useful reference for seasoned stargazers.

Designed for Britain and Ireland but usable anywhere in the world between 40°N and 60°N, covering most of Europe, southern Canada and the northern United States.
- Advice on where to start looking and a map of dark sky sites to avoid light pollution
- Charts for the circumpolar and seasonal constellations
- Easy-to-use star charts for each month with descriptions of objects and events to look for in 2023.
- Positions of the moon, visible planets and eclipses.
- Includes a section on comets and a detailed map of the moon.
- Written and illustrated by astronomical experts, Storm Dunlop and Wil Tirion, and approved by the astronomers of the Royal Observatory Greenwich
Paperback
112 pages
ISBN: 9780008393540
Authors: Wil Tirion and Strom Dunlop
Delivery Information
Available for home delivery
Standard UK delivery within 5 working days.


£3.95

Express delivery (UK mainland only)
Delivered within 1-2 working days


£7.99

Free UK returns



International delivery
Delivery to The Republic of Ireland within 15 working days.


£6.75

Telephone ordering
Please call 0300 300 9916 or +44 2038 327234 (from outside the UK)


Our helplines are open Monday to Friday, from 8am to 8pm; and Saturday from 8am to 6pm